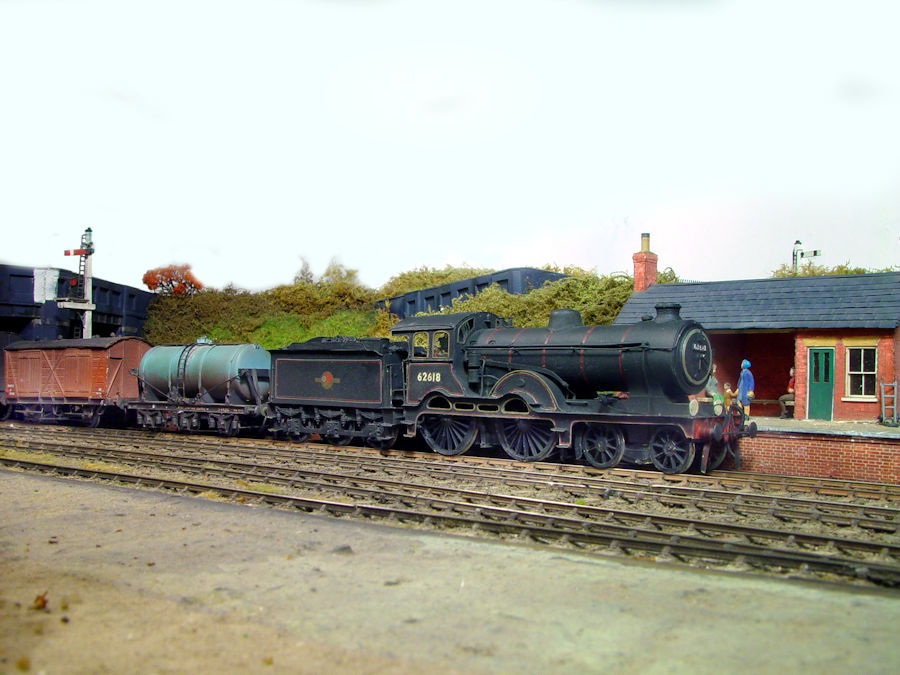 "Claud Hamilton" 4-4-0 62618 brings a parcels and milk train into Bishop's Yaxford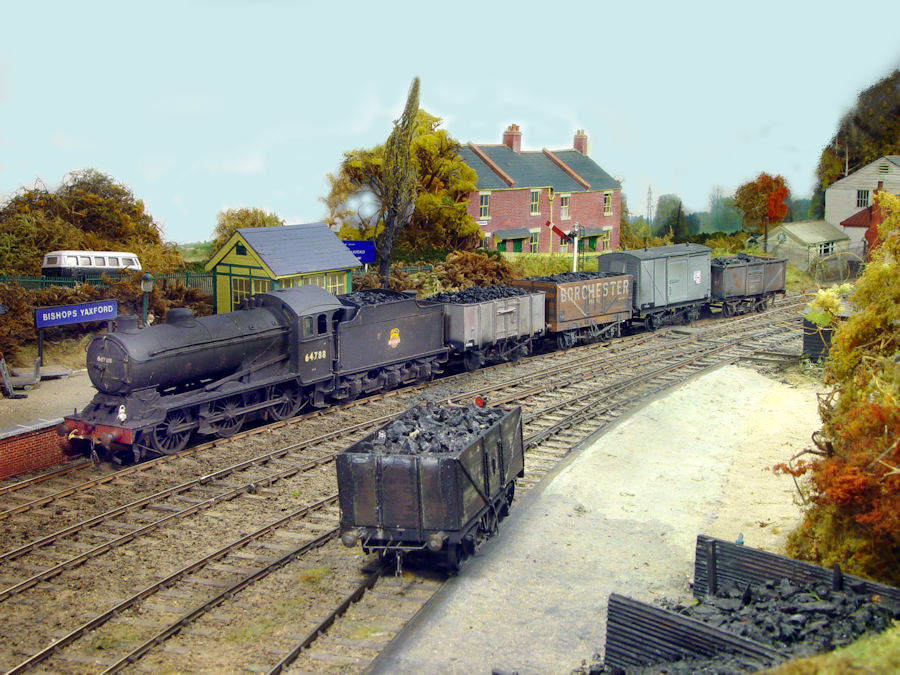 J39 64788 backs into Bishop's Yaxford with a cut of wagons to be left in the exchange siding for the branch train. Compensation as for 65531 below.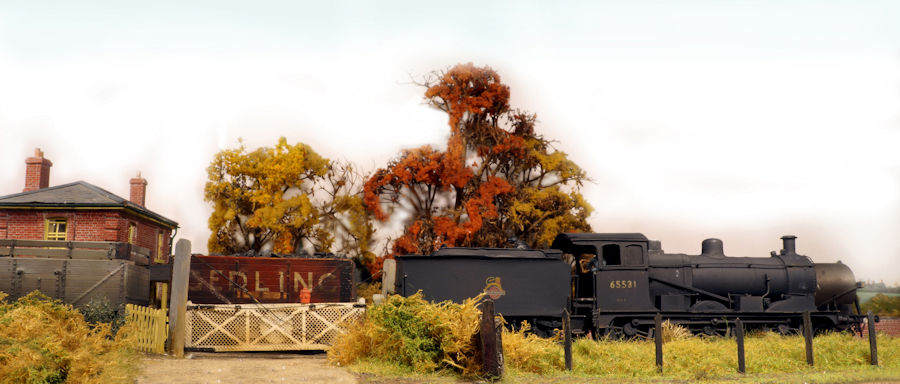 J17 65531 at Rookfield level crossing with the Down pick-up goods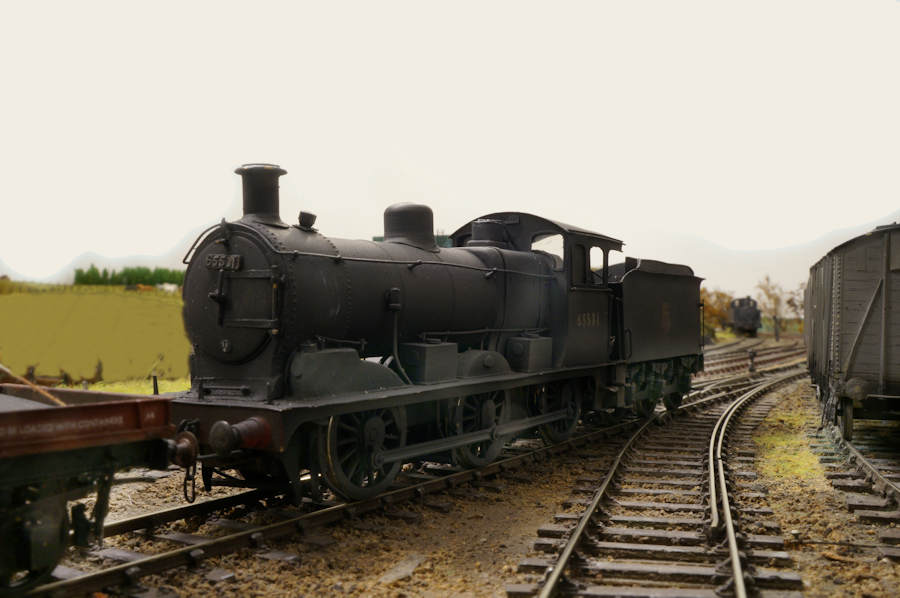 J17 65531 at Yaxbury. 65531 was one of two J17's still fitted with Ramsbottom safety valves in BR days. The model has full vertical and horizontal compensation in all coupled axles, the normal compensation beams doubling as Beugniot levers.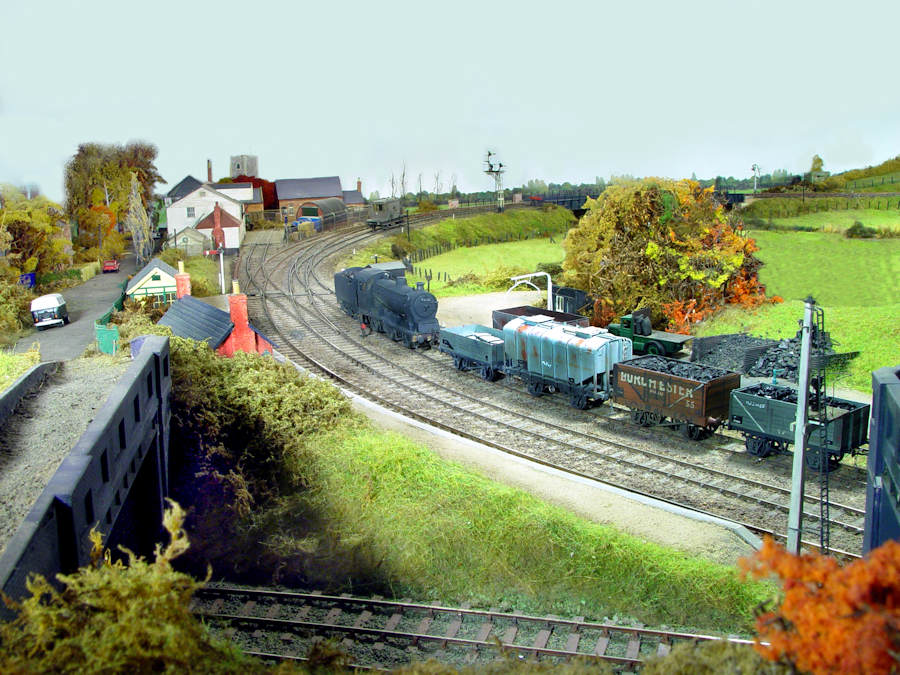 General view of Bishop's Yaxford, with J20 64682 placing wagons in the exchange sidings. Compensation as for 65531 & 64788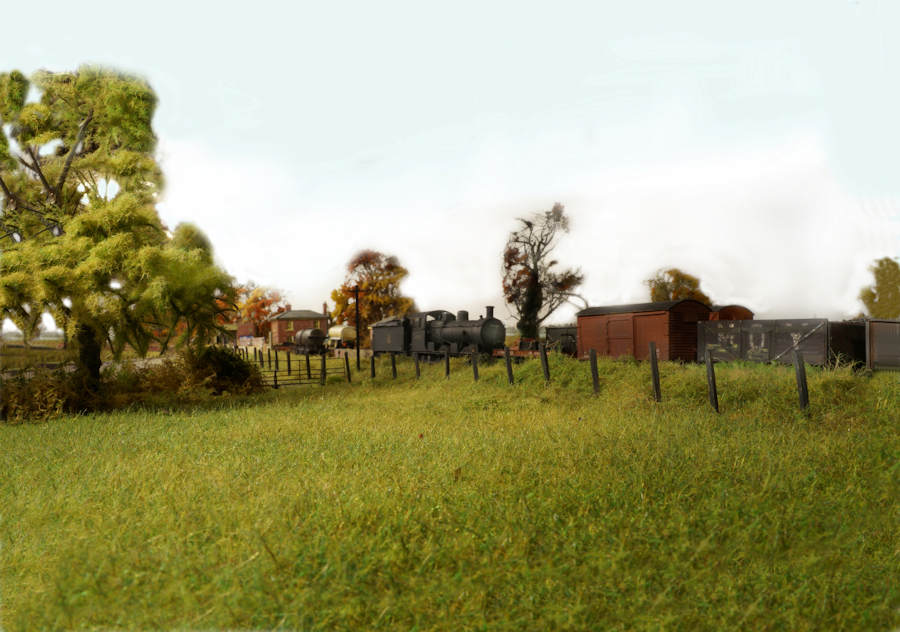 J17 65531 passing Rookfield with the UP pick-up goods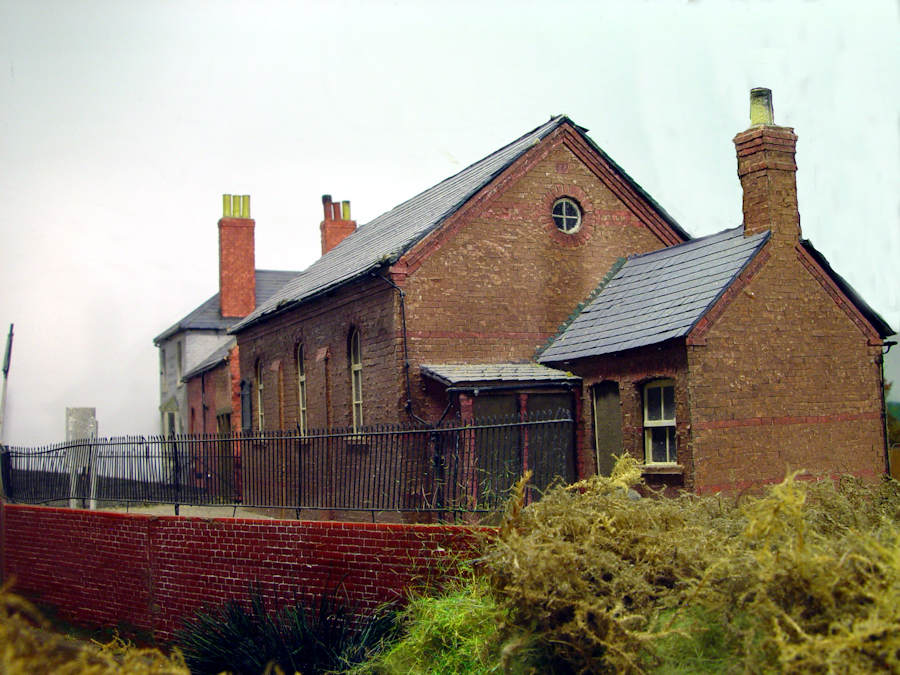 The chapel at Bishop's Yaxford . A model of the Bell Street Hall, Gt Baddow , Essex.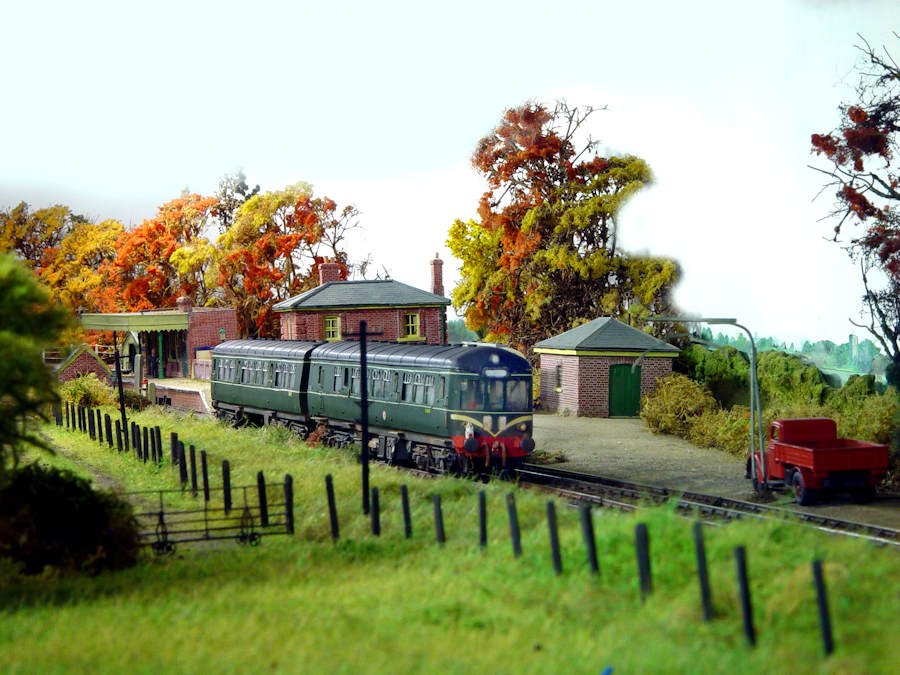 Wickham DMU at Rookfield