Rudgeley Junction
(Photos on this page by Leslie Bevis-Smith unless otherwise credited)

Stan Garlick set out to capture the grandeur of the London and North Western Railway in the Northern Fells during the "belle epoche" with Rudgeley Junction. I think that he succeeded magnificently. I hope you agree.
Above - The LNWR's last express passenger class was the "Claughton" class 4-6-0 of 1913. This model was built by Paul Holth. Below - a rather older and more mundane "Cauliflower" class 0-6-0 trundles through Rudgeley Junction on a goods train.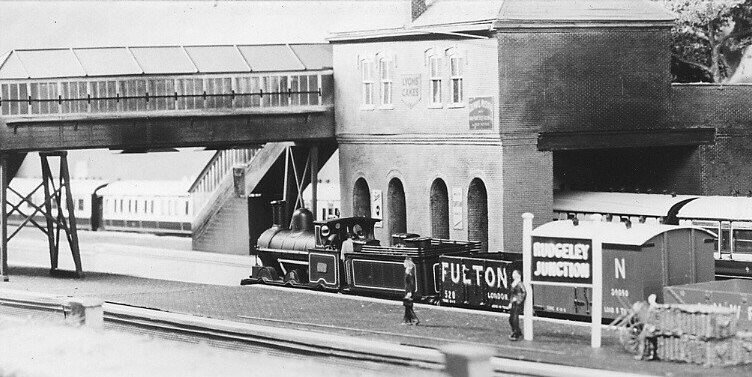 The shed scene below shows five of Stan's locomotives. Mostly LNWR black but with a splash of Midland Red.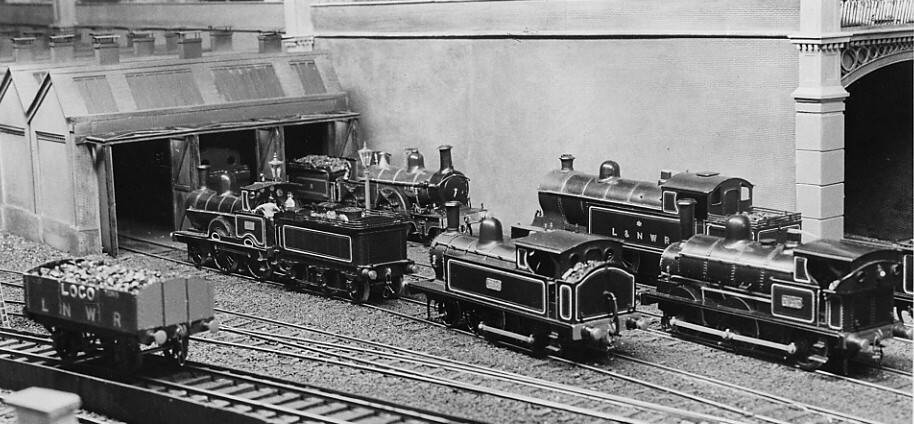 The "Blackberry Black" locos of the LNWR weren't the only ones to feature at Rudgeley Junction. Below are two Midland engines. The first is a Kirtley 2-4-0, built by Chas Wynne.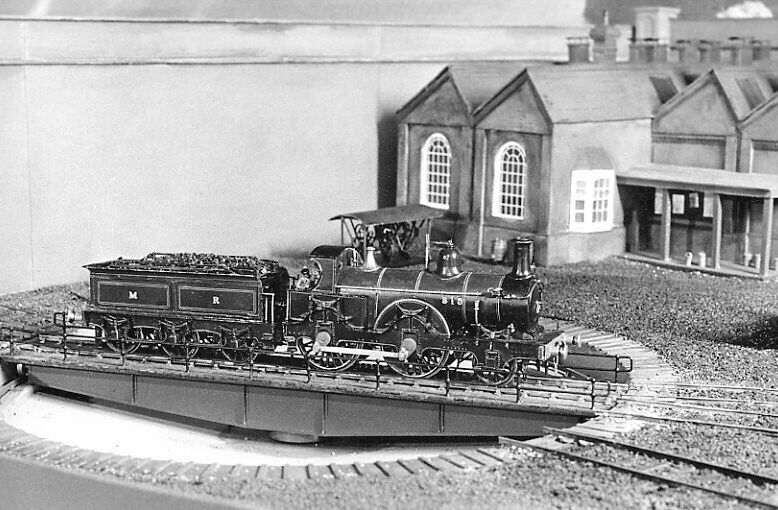 The other interloper is another Kirtley built Midland engine. This time 0-4-4T 1204 is seen at Rudgeley Junction station itself.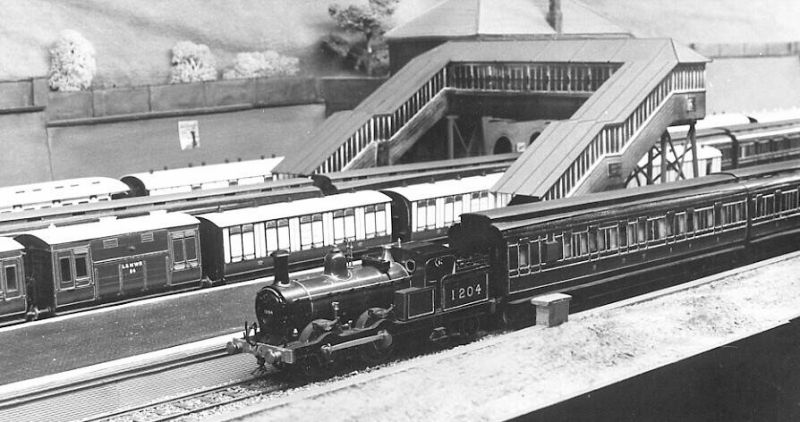 Finally a very brief look at Rudgeley Junction in colour.